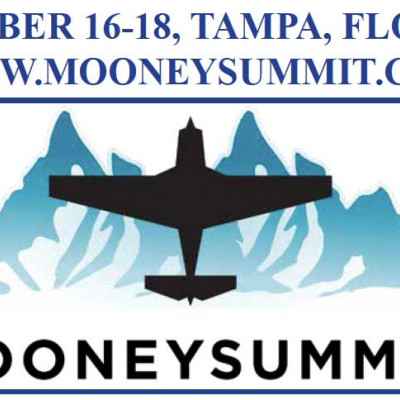 There are a number of changes for this year's Summit that will allow us to accommodate everyone who wishes to attend while still maintaining the highest quality of presenters, facilities, and opportunities for socializing and learning with our Mooney brothers and sisters. We're excited to have the opportunity to grow the value of the Mooney Summit to all, and continue our benevolent support of those who experience tragedy through your generous contributions to the Bill Gilliland Foundation.
October 16 - 18 in Tampa, FL
Find out more at www.mooneysummit.com or read the full PDF below.