1968 Mooney M20F Executive 201
Asking - $Ask
posted on 12/22/2021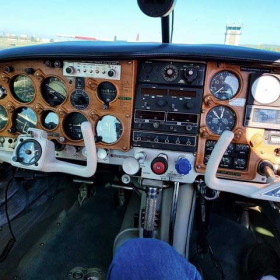 Seller Information
Owner:
Bethi Gibb

Contact:
Mike Dempsey: 925.676.1200 ( to look at it )
Located:
Concord, California 94520


Details
(Bethi Gibb's) 1968 Mooney M20F Executive 201. N9388M
The airplane is at Sterling Aviation at CCR. Waiting for transponder, ADSB parts. 2021 Annual and new ADSB included. Engine time. 2508.63
Compressions; 1=78 2=78 3=78 4=79. M20F SN 670012 Johnson Bar
RayJay Turbo. Hartzell Simitar Propeller, bulkhead and spinner. 2009
***This is a trustee sale, FAA has registration and trust paperwork.
Logbooks and notebooks are on pdf and 35 mb.
**Listed at Mooney Pilots and on Facebook.